Is your house looking tired, dull and in need of restoration? If so, there's nothing like a fresh coat of paint to work wonders on your property. Depending on the size of the painting job, renovating a house can be a mammoth task if you don't know what you're doing. Not only this, it can eat away at your budget quite quickly.
When considering painting your home, whether the interior or exterior, there are plenty of questions to ask before getting started. First off, do you need a professional? Is it a DIY job? And most of all, what is the cost of house painting?
Ultimately, there's no set price tag for house painting, as multiple factors come into play. The main points to consider are:
Whether the job is interior or exterior.
The size of the painting job.
The type of surface being painted.
While painting might not seem like the most expensive renovation project, it can run up quite a bill. To avoid surprises, we've done the groundwork to determine how much it costs to paint a house, the considerations to make, and ways to save money. You can then make informed choices when the time comes to paint your house.
How much does it cost to paint the interior?
There are multiple decisions to be made before planning an interior painting job. The interior house covers various rooms, from the hallway and kitchen to the bedrooms and bathroom.
For house interiors, the size of jobs ranges from small to significant. Home interiors include walls, ceilings, skirting boards, woodwork, windows, doors, and timber flooring.
The size of the job has a significant impact on the cost of painting. For instance, a bathroom will cost considerably less than painting an entire upper floor. The size of the space, number of rooms, ceiling height, and paint quality will also affect the cost.
Whether you choose to do it yourself or hire a house painter, here are some general numbers to give you an idea of what to expect. For a house in Australia, cost estimates for interior house painting range from:
$1000 to $4000 for a single-storey home.
$3000 to $6000 for a two-storey home.
$5000 to $8000 for a three-storey home.
There could be extra painter charges if the painter needs to repair the damage or remove mould and mildew if it involves:
Scraping and sanding previous paint applications.
Filling and repairing cracks.
Allowing time for the surface to dry before applying a breathable stabilising primer.
Quotes from painters vary, with many charging hourly rates or on a cost-per-square-metre basis. DIY projects will reduce the price, especially if you can do some typical painting jobs yourself. 
Obtaining affordable paints and materials is vital without budging on quality. Different areas of the house require specialised interior paint. For example, the conditions in that room can become wet and steamy.
Interior painting cost considerations
The cost of painting the interior of a house will depend on how many square metres need to be covered. Other factors include:
The amount of prep work.
The costs of prepping materials.
The number and size of windows in the room.
Architraves and other trim work.
The number and size of doors in the room.
The height of the ceiling.
Feature walls.
Desired paint and colours.
Surface and texture.
Undercoat and two finishes.
Colour consultation.
Bathroom renovations.
Painting the interior requires different materials depending on the above factors and the unique structure of your home. Scaffolding is an additional cost if your house is multi-level or has a high ceiling. 
Feature walls will incur an extra fee, along with the size and style of windows and doors. Due to the added detail, period-style homes such as Art Deco or Federation may cost more.
If you're looking to paint multiple rooms in your home, a good way of lowering the cost would be to keep the same colour palette throughout.
Not only will this be cheaper, but it will also be beneficial in the long term if you decide to resell; potential buyers will see a blank canvas and won't have to worry about re-painting.
Generally, it will cost between $10 to $30 per square metre to paint a home's interior, including the ceiling. In addition to the aesthetic aspect, it's crucial to consider the budget when embarking on an interior painting project.
The cost of hiring house painters in Melbourne or Sydney may vary depending on the project size, the design's complexity, and the materials' quality. By conducting thorough research and obtaining multiple quotes, you can make an informed decision that aligns with your budgetary constraints while ensuring top-notch craftsmanship.
Remember, investing in experienced professionals can lead to a more durable and visually appealing result, ultimately enhancing the value and beauty of your home.
How much does it cost to paint the exterior?
You might want to paint your house for several reasons, whether preparing to sell or simply looking to uplift your property's overall look. The price of an exterior paint job depends on the size, age and condition of the house and the materials of the house's exteriors.
The price will increase if certain areas need to be fixed before painting, such as roof repairs, asbestos removal and surface restoration. Any additions like roof paint and fence painting inevitably increase the price.
Before getting quotes for exterior house painting, think about what needs to occur. Do your windows, gutters, and cladding need a repaint? Is it just brickwork?
The costs can vary between $3000 to tens of thousands. No one price fits all, as every building is unique in design and style. A professional painter will consider all the extra details in their estimate, such as preparation work and the roof and exterior paint costs.  
Interior painting cost considerations
Two houses on the same square metres of land will likely receive different quotes for an exterior paint job. Some factors that influence this are:
The amount of prep work needed and the costs of prepping materials.
If the house has a fascia (a vertical frieze or band under a roof edge).
The number of windows.
The type of surface.
The height of the house.
If the house's land is flat or on a sloping block.
If you want the home's fascia, windows, and trimmings painted in different colours, this will increase the cost. And if you have a facade with lots of detail, it will also be more time-consuming since these decorative elements need different types of paint (in most cases, a semi-gloss) and more delicate brushes to get a precise finish.
A reputable painter can give you a quote quickly and in detail. They'll discuss with you what they need to do, what materials and paints they'll use, and the estimated time to complete them.
A professional must complete prep work before any paint is applied. Things that may impact costs include:
Wall cleaning.
Old paint removal.
Prepping solutions.
Scraping and sanding previous paint applications.
Filling and repairing cracks.
Allowing time for the surface to dry before applying a breathable stabilising primer.
If your house is more than a single storey, there's a larger surface area to be covered, increasing the cost. A two-storey home may also require scaffolding, mainly if it's set on a sloping block, to ensure the safety of the painters.
How much does roof painting cost?
If you embark on a completely external project by painting house exteriors, it might be worth getting a roof painting quote. However, the cost of roof work will call for extra spending, so make this decision wisely. For general roof painting, expect to pay between $2000 and $5000 for professional house painters. 
What affects the cost of painting a house?
As established, the house cost for interior and exterior painting work varies for several reasons. Aside from the significant differences, many other details will affect how much you should set aside to paint the interior or exterior house.
The cost of house painting doesn't solely include painting walls. If you're calling in a pro, expect them to consider the following extras, such as:
1. Cost of paint
The paint cost significantly impacts the overall pricing of a paint job. Different types of paint for jobs will depend on the room, surface, and paint quality. Even the paint colour can vary in price, as some lighter colours may need extra coats for best results. There are also primers and finishing coats to purchase.
2. Smaller painting jobs
Sometimes, it might simply be the walls you want to brighten up. However, there are lots of more fiddly tasks that add on time and money. Smaller painting jobs can include doors, windows, skirting boards and railings. 
3. Preparation jobs
Preparation is essential for house painting projects. Depending on the surface type, walls may need additional treatment such as scraping, sanding and varnishing.
Cleaning is required to remove dirt from jeopardising a fresh coat of paint. The cleaning can be particularly time-consuming for the exterior house, as you may have to deal with materials damaged by weather and other problems like blocked gutters. 
4. Extra equipment
Both professionals and DIYers may need extra tools and materials to complete the job. For exterior work, scaffolding may be required for tall buildings, while inside ladders and extension, poles may be essential for areas out of arm's reach, especially when considering ceiling height. 
5. Time and labour
Professional house painters estimate a painting project's timeframe. They will consider the number of labourers, the painter's hourly rate, other client commitments and general estimation of material costs. 
How much does it cost to hire a painting professional in Australia?
The cost in Australia to hire a house painter can vary greatly. Most quotes will represent an overall price for the entire job, including paint, tools and equipment. It's often generated on a cost-per-square-metre basis, but some prefer to negotiate a painter's hourly rate.
The average painter's salary is $34.73 per hour in Australia, and commercial painting is likely to cost more than residential painting services. 
What are some ways to save on house painting costs?
There are always ways to alter the price of painting a house. If you're keen on DIY, painting your home can be an enriching experience. 
If you're prepared to buy the right tools and make a go of it yourself, you could severely cut the costs of paying for skilled labourers. But painting a house can be a big job. How do you decide whether to call in the experts?
It depends on the project size and whether you're prepared to put the work in and learn to paint properly. The last thing you want is a bad paint job that you either have to live with or redo all over again. 
A good balance is to mix between DIY and professional. Many homeowners choose to do some of the work to keep prices down. Other ways to save money include the following:
Do the preparation work yourself. 
Paint doors, windows and other woodwork yourself.
Shop around for the best quality paint at the most affordable price.
Limit the number of colours and finishes.
Get a few quotes, and don't settle for the first one.
Gain a solid understanding of what you want to do.
The best way to make a decision is to start getting quotes from local painters. Many company rates vary, but getting a general idea of the current market is helpful. 
You can start comparing agents and reviewing the painting cost estimation from there. You can then decide if you're happy with the house painting costs or adjust plans to meet your financial situation. Alternatively, use the painter's initial quotes to plan a DIY plan. 
What are some tips for hiring a painter?
For any home renovation project, you should always take the time to consider who you are going to pay to do the work. Some top tips to consider when choosing a painter are:
Whether the painter is licensed. 
Weather, the painter, is insured to work in your home.
The time they expect the job to take.
Whether they have references. 
Use word-of-mouth referrals.
Check reviews.
Get a full breakdown of the costs and jobs. 
Always get a quote in writing. 
The choice to paint a house yourself or hire an expert painter is entirely up to you. Regarding the renovation cost, there is always a way of balancing finances between quality, time, and expertise. Painting a house adds economic and emotional value to your home, so getting it right the first time is essential. 
Before starting your painting project, decide whether you want the interior painted, the exterior or both. Approaching professional house painters with a firm idea of what you want will give you the most accurate estimate.
Remember, every house is unique and assessed on an individual basis. How much it costs to paint a house depends on various factors. Ultimately, it will come down to the project's scope, materials used, and the quality of the painting services.
When to hire a professional?
Painting a house can be a good challenge for the DIY-er, but as you can see, many variables can significantly impact the time and costs of a painting project.
Because of this, it would be a good idea to contact a professional painter for an initial quote, and you can then decide from there which option will be more cost and time-effective for you.
If you need a hand painting a home, unit, apartment, or upcoming renovation project, contact MrPaint today!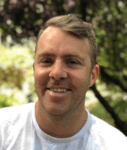 In 2014 Adrian quit his job and opened a painting business called MrPaint. Adrian is a strong believer in the 'healthy body, healthy mind' principle and backs this up by being a competitive track cyclist here in Australia.