There is power in choosing to DIY. It keeps costs low, it gets the job done, and at the end of a job well done you have new skills and a boost in confidence, too. With the right DIY project, you can make your home feel more personal, add value to attract new buyers, or just give your space the update it desperately needed. It's safe to say that this year has welcomed a glut of new DIYers. 
With nothing but time on one's hands and locked away behind four walls, it suddenly became a much better idea. With that in mind, it's important to do the job right, to do the job well, and to make sure you save money while you do it. 
The power of paint
Eggshell, egg white, cream, ivory, pearl, salt, and alabaster. All shades of white. If you can picture it in your head then it's a shade of whatever color you will be able to find. If you can't find it, the professionals can mix it. You can change the entire look of a room by painting stripes, graphics, or even polka dots.
Whether you want a powerful accent wall or a consistent look throughout the room, a couple of pots of paint can make a powerful change. Do you want to take your money-saving to the next level? Sample paint pots.
With a pencil, yardstick, and some masking tape you can create your desired design on the wall and make use of any existing shades of paint you have. It doesn't take much to make big changes. As a final money-saving tip, keep everything you possibly can. If you have leftover DIY materials, find a safe storage place to keep them because you never know when you can use them for another renovation project. 
The power of concrete
Invest in a vanity top and then use concrete to do it yourself. You can pick up a 20kg bag of concrete for under $10 at your local hardware store. That's a cheap and easy way to create a unique countertop, whether you plan to install it in the bathroom, kitchen, or even a bedroom vanity.
Once the concrete is dry, you just need to seal it. An acrylic sealant should do the job nicely. Of course, you can paint it before you do that. That all depends on your preferred aesthetic. Having said that, just because your vanity is looking less than fresh doesn't mean you have to replace it. Perhaps a simple door replacement is enough to do the job. 
Even that, along with a concrete vanity top, is enough to create a brand new-looking vanity at a much lower cost. You can also sand down the wood and repaint it for a quick and simple update.
The power of plywood
It's the potential base for an endless stream of projects, from shelving to home office desks. For around $20 you can pick up a sheet of 1220mm x 810mm x 4mm plywood. That should be more than plenty to install some sturdy shelves in a closet, living room, or even build a bookcase. Not to mention the hardware store can make cuts in its for you if necessary. You don't need loads of power tools to get this job done! 
2020 brought plenty of change with it, and your needs very likely changed as the world did. Now is the time to get organized and make your homework harder for you, whether it's creating a home office space, homework pockets, or just getting things in order. The renovations you do should add value to your life and it doesn't have to cost a lot of money to create that type of value in your home and life. 
Hiding and showcasing
Over the last decade or two, there has been a growing trend of hiding everything away. Even in the kitchen, we tuck everyday appliances away as not to clutter our space. Not everything is for your eyes only and if you want to change the look of your home, then you can start by putting certain things on display. Color-coordinating your book collection on a set of shelves can serve as its own focal point in an office or living room. 
If you have fragile items you hideaway to keep safe, just put them on display up high, out of reach. If it's something that you love, don't hide it away when it can be incorporated into the décor of your home. DIY'ing your home doesn't have to send you broke. With the above advice, you can enjoy a fresh new look without breaking the bank. If you need a hand with painting your home, then get in touch with MrPaint today!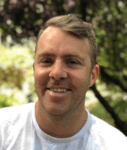 In 2014 Adrian quit his job and opened a painting business called MrPaint. Adrian is a strong believer in the 'healthy body, healthy mind' principle and backs this up by being a competitive track cyclist here in Australia.