Renovating can be a reliable way of increasing the enjoyment of your home as well as the resale value. Renovations often become very expensive very quickly when things don't go to plan. And, as a result, they can become a disaster when there's no plan at all.
Along with solid planning and organisation, several key factors are important to consider which will help ensure a successful renovation. The best way to do this is by asking yourself the following core questions before starting your next renovation project.
Why are you renovating?
While this one may seem obvious, your answer here will directly impact every single aspect of your renovation. If you're renovating before listing your home to hopefully increase the sale price, you'll need to consider your target market. The financial margin between the renovation cost and projected returns are also important here.
Alternatively, if you're renovating to improve the style of your own home, your decisions will be more about your own needs and personal taste. No matter what your reasons are, knowing the why of your renovation will help make everything much easier and less stressful.
What's your budget?
Your budget is one of the most crucial things to address upfront during the planning stage of any renovation. Whether it's an exact amount that you can't go over, or it's more of a ballpark figure, you definitely need to have a budget before you start ripping out fixtures and knocking down walls.
Knowing what kind of numbers you'll be working with is important because it will ultimately dictate the size and quality of the entire renovation project. Then if you don't have enough to cover the realistic cost projection for your plans, you can either increase the budget, reduce the scope of work, or put it off until you can afford to do it right.
Are repairs needed?
One of the most common reasons why budgets blow out during renovations is the costs of repairs, especially in older homes. Sometimes being unaware of faults is completely unavoidable as it's buried under the floor or inside a wall. But the last thing you want is to lose a chunk of renovation money fixing problems that you should have noticed beforehand.
So the next thing you need to do is survey the area to be renovated. Check everything you intend to retain to ensure it is all in good working order. Look for evidence of mould, listen for leaks in the walls, and check that the electricals all function okay. It's a good idea to add the costs of replacing anything you're not absolutely positive is working, as well as a percentage on top of your budget to cover any unexpected repairs.
Is it a cosmetic or structural reno?
This is important to know as it will affect the full scope of works for your reno project. If you're only planning for a cosmetic renovation, the project will typically be much easier and considerably cheaper. But about renovations that require changing the structure of the home, such as removing any walls or modifying the floor plans?
Ultimately, the major construction work required for this type of renovation will take up a significant amount of the budget. You'll also need to secure planning and construction approvals from your local council before starting any work to ensure everything is done to regulations. Just make sure your reno is worth the hassle of added costs and extra time.
Is it practical?
During the planning stage and throughout the renovation project, it's important to be practical about everything. Because it's so easy to get caught up in the moment and start making design choices without actually considering the practicality. So make sure you remain focused on what you want the reno to achieve as well as what you plan on using the area for.
Maybe you've fallen in love with the idea of installing fake grass on the ceiling of your lounge. Or now that you've seen how voice-controlled heated flooring works, you can't imagine life without it. While these trends or tech toys may seem like a good idea, will you still feel the same in a few years? Don't forget that you'll be paying extra for these unique features. If you're renovating your house and need a hand with painting, then get in touch with MrPaint today!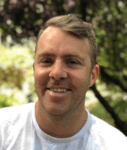 In 2014 Adrian quit his job and opened a painting business called MrPaint. Adrian is a strong believer in the 'healthy body, healthy mind' principle and backs this up by being a competitive track cyclist here in Australia.