Landlords are obligated to provide a "warranty of habitability." This means that they are required to provide a space that is livable, sanitary, and safe. Tenants on the other hand have the responsibility of maintaining the condition of the property to be at the same or similar level (with allowances for fair and tear), prior to their occupancy. In addition, tenants are also expected not to cause any damage to the property.
Paint jobs, however, do not usually fall under this warranty, as it's primarily for aesthetic purposes. Usually, landlords are obligated to repaint properties over a stipulated number of years, and they should always have the property painted in between rentals.
When Is it a renter's responsibility?
If there's minor wear and tear in the property, renters are not obligated to get the place painted.
Wear and tear usually includes fading, flaking, and minor chipping of paint. This can also include minor scuffs and splashes from food. Unless the paint job looks like it has been severely damaged or has been maliciously severed, renters are usually not expected to have leased properties painted.
If there's intentional or unintentional destruction of property that's caused by the tenant however, they should be responsible for the cost. This may include malicious intent (e.g. holes on the wall, graffiti, and vandalism), markings that cannot be cleaned off (e.g. crayon marks or paint splashes), major dents, and huge scuffs. Negligent usage of plumbing may also cause leak damage to the finishing.
Since paint jobs last for seven to ten years, if the property has not been painted in this duration, landlords usually cannot obligate the renter to shoulder the costs, even if damage has been caused by the other party.
Other unique circumstances?
Acts of nature can cause paint damage brought by typhoons or massive rainfall. Leak damage can also bring markings on the wall and ceilings, while cracks can also be the result of earthquakes. Since this is not caused by the renter, the responsibility of repainting will fall under the job of the lessor.
What happens during emergencies?
Requesting for a new coat may not be considered urgent, but water damage on walls brought by leaks is. This is because it may make property unsafe or difficult to live in. If untreated, leaks can seep through walls and quickly scatter which can invite mildew and mold to grow.
The landlord should be contacted immediately if it is urgent. When reporting an emergency, the agent or property owner is usually required to respond within 24 to 48 hours. If there is no response, the renter may make a claim through a tribunal or shoulder the costs first and have it reimbursed after. It is advisable to only pay up to $1,000 from out-of-pocket, as this is usually the maximum amount that landlords are obligated to reimburse.
Communication is key
In the event that renters cause any intentional or unintentional damage, they must inform the property owner or the other party immediately, especially if it requires immediate attention or repair. Failing to do so might incur more damage.
In addition, if the renter prefers to have the property repainted or renovated in any way through their own expense or by doing it themselves, they must inform and seek approval from the other party first.

What's the conclusion?
Generally, lessors are responsible for renovation new coat costs unless damage has been done by those renting the space. Properties are also expected to incur fair wear and tear through the years (e.g. fading, minor scuffs, and peeling), which is not considered as damage brought by the renter.
Though it is unusual for renters to shoulder the costs of paint jobs, some contracts may include it in the addendums. When in doubt, always refer to the agreement as jurisdiction requirements vary in different areas.
For renovations and repainting of properties, it's best to call experts in the field. Mr.Paint has years of experience and will be able to provide you with a stellar paint job. Contact us today for a painting quote.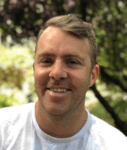 In 2014 Adrian quit his job and opened a painting business called MrPaint. Adrian is a strong believer in the 'healthy body, healthy mind' principle and backs this up by being a competitive track cyclist here in Australia.