The easiest way to make a house look and feel brand-new again is by giving it a fresh lick of paint. If you are planning on selling your house, a new paint job will instantly revitalize a tired looking interior or exterior. Buyers generally judge a home's potential by its outward appearance, so choosing the right paint job and colours can help sell your house with not too much effort required.
Paint before you advertise
Re-painting or touching up the paint in your house before advertising to sell will improve your chances of securing an offer. It can also help to improve property value which can aid in selling the house more quickly if time is of importance.
Stick to neutral paint colours
To appeal to a wider market, stick to neutral colour tones (whites, greys, creams, etc.) That way, you are selling a blank canvas to the next homeowners and giving them the freedom to redecorate the way they please.
Focus on finishings
Generally, the places that are the most in need of fresh paint are areas such as the window ledges, doors and fences. Being exposed to the elements can slowly tear away the original paint, so revitalizing these areas can lift the house and make a room look brand new again. If the existing paint in the house is already in decent condition, you can even think about adding small splashes of colour in certain rooms to create an atmosphere which will give the home a unique selling-point. Think about repainting kitchen cabinets or creating a feature wall in the living room.
Painting over dark walls
If any of the rooms in your house are painted in dark colours or have wallpaper on them, it's a good idea to remove it because these sorts of finishes can make a room look smaller and less welcoming. To remove wallpaper, simply score the surface with a scoring tool, spray over the wallpaper with hot water and let soak. Then remove each section carefully with a scraper. For painting over dark walls, apply a stain-blocking primer, which will help prevent the dark original paint from showing through under the new coat.
Paint the exterior of your house
If your house has a weatherboard or brick exterior, you can transform it with a clever paint job. Painting a brick house is a very popular and easy way to turn old into new. Prior to painting, make sure that the brick walls have been properly prepared, washed, and primed before applying the new colour. Bold colours such as dark grays and charcoals have the most transformative effect on brick houses, instantly taking them into the modern-now.
Hire a professional painter
For larger jobs, or if you are simply pushed for time, consider hiring a painting service to quickly and professionally do your painting for you. This will be cost-effective if you are thinking about repainting the whole house, and you can be ensured that the results will be clean and perfect, adding more value to the property and appealing to potential buyers.
Work with the right real estate agent
Finding the right real estate agent can make all the difference when it comes to selling your house. The right agent can help add more value to your property or increase rental returns. They will help you to prepare your house for the sale, develop a strategy, and set a sale price. Generally, the fees involved in hiring a real estate agent cover the costs of advertising and marketing, with the agent's commission being paid with a percentage of the sale price of the house. From what I can see in NSW the average fee is 2.03% so ensure you take your time to compare real estate agent commission fees. Also, it is a good idea to find someone who is a local area expert to ensure you can get the highest price possible.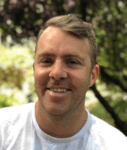 In 2014 Adrian quit his job and opened a painting business called MrPaint. Adrian is a strong believer in the 'healthy body, healthy mind' principle and backs this up by being a competitive track cyclist here in Australia.