Tiny homes as offices are becoming more popular and offer remote workers solitude, privacy, and quiet. Custom home builders are getting on board. "Going Tiny" has become a social movement primarily driven by people that choose to downsize and reduce their carbon footprint. Tiny house owners say they have more freedom—some tiny houses are built on wheels for mobility—and live more simply.
Depending upon where you live, a home may be as large as 800 square feet and as small as 100 square feet, but most tiny houses are 400 square feet or less. This small size is what makes them ideal for use as a detached home office.
Adding a tiny home to your property essentially adds square footage to your home without modifying the primary dwelling. Tiny houses are also less expensive to build than adding a traditional addition. In some areas, if the structure is small enough, no building permit is required.
Tiny builders
Using a kit, homeowners can build a tiny home themselves or start with a prebuilt shed. Many contractors around the world are now specializing in these pint-sized houses. Limited by the footage, small homes focus on efficiencies, creative storage, and unique furniture such as Murphy beds.
For the self-employed, gig worker, or entrepreneurs—anyone working from home—a tiny house as an office has many benefits. Separated from the main house, it can offer a quieter atmosphere, isolation from distraction, and the ability to lock up and walk away from work at the end of the day.
For the inventor, painter, engineer, or massage therapist, a tiny home makes a great studio, workshop, or private place for sessions. Professionals get the benefits of a personal studio without the cost and distractions of shared tenancy.
Families, too, like the idea of an external office. The separation of the office from the main house means there is no need to force kids and pets to be on their best behaviour at all times.
Custom furnishings
Design is focused on efficiency when building a tiny house. Many of the furnishings are multi-use, moveable or collapsible, such as desks, tables, and even beds. In many cases, these pieces of furniture collapse parallel to the wall providing maximum open floor space. Anchors hold computers in place on the top of the desk or the wall, which keeps them in place and hidden when putting the desk away. One popular design is a desk that unfolds from the underside of the bed as the bed frame is pushed up and snapped into place.
Pull-out drawers used as stairs to an upper loft offer more storage than one would think possible in such a limited amount of space. For an office that must double as guest quarters, beds can be hidden in floors, cabinets, or lofts to ensure maximum workspace when not in use.
Quick, custom option
Builders and homeowners customise tiny homes with the same zeal as traditional homes. It's not uncommon to build a tiny home to accommodate wheelchairs or other assistive devices, including lavatories, kitchens, lofts, and outdoor decking either around the house or on top of the house.
Due to the small size, contractors build tiny homes in as little as a few weeks or days. Some 3D printing companies fabricate a structure in 48 hours or less. For those starting with a prefabricated structure, the focus is on a custom interior.
The office of the future
A new survey by 451 Research of 575 small, medium, and large businesses found that 66% intend to keep work-from-home policies either for the long term or permanently. Companies such as Twitter and Square have already announced their employees will be permitted to work from home forever. Given this, the spare bedroom is not likely to be the best long-term option. Few people will want to spend eight hours a day for the next few years using the guest bed as a chair with a table pulled alongside.
Quiet enjoyment
For employees to continue to enjoy the many benefits of working from home, they will need to create a space with amenities that make it comfortable, efficient, and distraction-free. While a homeowner can modify a spare room or the garage to create a home office, this is lost floor space compared to that gained with the addition of a tiny home.
Tiny homeowners have long touted the benefits of tiny home living and today, remote workers are beginning to listen. Get in touch with MrPaint today if you need a hand with painting your new tiny home. Contact us now for a quote.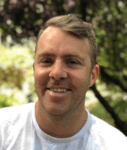 In 2014 Adrian quit his job and opened a painting business called MrPaint. Adrian is a strong believer in the 'healthy body, healthy mind' principle and backs this up by being a competitive track cyclist here in Australia.