Tiny house living has grown in popularity. As well as being more affordable, the tiny house movement represents a creative alternative to eco-friendly and flexible living arrangements.
Generations of young and old are turning to tiny homes as a more economical way of downsizing and keeping living costs low.
These homes can typically be transported and installed in virtually any location, are fully customizable, and encompass sustainable design features. Tiny house living is helping to simplify lifestyles, providing people with the freedom to live more efficiently and enjoy a growing minimalist-focused community.
How big is a tiny house?
Tiny houses themselves are generally around 37 metres squared yet have the functionality and features of a full traditional home. In a tiny house, you can find a bathroom or bath and toilet facilities, a kitchen/dining area, and a bedroom. While most tiny homes are independently owned, they can also be rented to generate extra income.
Where do tiny houses come from?
Tiny houses originated in the US as a way to cut the cost of housing and make buying a house more affordable, and are now a growing global trend in sustainable living and downsizing.
Today, people are wanting to simplify their lifestyles and live more sustainably.
Since tiny homes have a strong focus on low-impact construction and reduced energy consumption, they are an attractive choice for people wanting to reduce their environmental footprint.
The mobile varieties also offer owners the ability to move their homes to more climatically appropriate locations, further reducing the need for excess energy consumption. They also rely on solar and water tanks, which typically reduce overall energy use by 45 percent.
The tiny house movement
The tiny house movement offers people of all demographics a solution to modern-day issues such as affordability and alternative living options. Compared to a traditional home, a tiny home costs around $3,000 to $5,000 per square metre and can provide off-the-grid living options. 
Tiny houses are great for downsizing
For people looking to downsize, particularly seniors, a tiny home offers limitless potential. Some creative ways of maximizing the space of a tiny home include converting it into a hobby house, as a way to make extra cash by transforming it into a short-term accommodation option, or as an independent home to be shared on the same property as their extended family.
Flexible housing options
Tiny homes bring a great amount of flexibility and diversity to housing options, allowing people to take on a more philosophical approach to life whereby they live for living as opposed to possessions or trinkets.
Tiny houses also mean that older generations can downsize while still remaining on their own property or within their neighborhood. This helps keep families and communities together and strengthens support networks which you often don't get with a large freestanding house or apartment dwelling.
Building your own tiny house
What's more, if you're interested in tiny house living, it's easy to get on board. You can build your own tiny home — however, you'll need to look carefully at your local regulations before you do so — or you can choose from a number of pre-fabricated designs that are readily available on the market. Before you take the plunge, carefully consider the requirements, regulations, and steps you need to take prior to renting, buying, or building a tiny home.
Summing up
The tiny house movement provides a viable solution to climbing housing costs and alternative living arrangements. Less space means less clutter, both literally and figuratively. For some, a tiny home represents independence and the move to a more meaningful life, while for others, tiny houses provide them with the chance to live more sustainably or with the possibility of earning extra income.
These single mobile dwellings may not be for everyone, but they do influence the way home buyers choose their dream house. There are now a plethora of tiny home designs or kits available to purchase so that you can fulfill your dream of living more simply.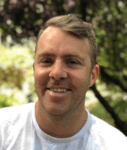 In 2014 Adrian quit his job and opened a painting business called MrPaint. Adrian is a strong believer in the 'healthy body, healthy mind' principle and backs this up by being a competitive track cyclist here in Australia.