Are you planning your next major home renovation project? If so, there's a good chance the looming list is making you nervous about your budget. If you want to improve the quality of your home life and you want to improve the look of your property, then home renovation is a no-brainer.
If you do it well, it can increase your home's value and make it more attractive to potential buyers when it comes time to put it up for sale. It's important to know, though, that home renovations do not have to break the bank, there are plenty of savvy saving tips to ensure you meet your budget.
It goes without saying that you should maintain a running budget that you update as often as you spend. The biggest mistake people make is losing track of spending and forgetting about the budget altogether. If you're feeling unsure about how to stay within your budget, it might also be a good move to consider speaking to a mortgage broker for more advice.
Likewise, don't buy the first thing you find. Regardless of the items, you are planning to purchase, you should always shop around. The internet is a great resource for you to do so. 
When to DIY and when to hire
First things first, know when it's right to tackle projects yourself and when it's right to hire a professional. If it's something within your skillset, then it's an easy decision to make.
If it's a bigger job or it could result in complications, then a professional is the most appropriate answer. A good example of this is if it involves electrical work or complicated plumbing issues, then do not try to do it yourself unless you have previous training or experience.
There are also plenty of ways you can save money by sharing the workload. For example, you can hire a professional painting company, but reduce the time it will take for them to do the job by tackling all of the preparatory work for them. You can tape the area, lay the clothes, move the furniture, and have the space ready for the painters to walk in and tackle the job.
Keep to the classics
When you get into the trends, it starts to get expensive. Not least because trends fade and you are left with heavily dated décor. If you keep to the classics, your décor is going to stand the test of time and look good as long as you look after it.
This isn't necessarily going to save much on your budget right now, but it will in the long-run if you think in terms of future-proofing. Ultimately, by staying classic you are ensuring that the bones of your home remain and you can try trends with your décor.
Hack it
Hacking things isn't just internet lingo. There are plenty of useful hacks for home renovations. If you have a big project on your mind, then do a quick search on the internet for shortcuts, money-saving tips, and hacks from skilled DIYers. Whatever the project, you will easily find a long list of hacks.
Safe storage
When you tackle home improvement projects there are risks. Whether you are DIY'ing or hiring professionals, there is always a risk of damage. It's an expensive risk to leave furniture in place, even if it's covered.
If you have big renovations coming, it might be wise to move all of your furniture out of the way, whether you rent a storage facility or make use of another room in your home. Either way, it protects your furniture and makes it much easier for workers to navigate the area without worry.
Ask friends for help
Do you have a good friend group? If so, feel your friends out for favors. If someone you know (or they know) has the right skills for your renovation, then don't be afraid to trade favors to get the job done. Write out a list of the skills you have and could exchange as payment.

Whether you shop for home renovation items during the sales, you maintain a strict budget to ensure you stay in the black, there is always some way to save money. It doesn't matter what home renovations you have on the cards, if you tackle it with the right approach you can create the home of your dreams without spending big. If you need a hand with painting your home, get in touch with Mr.Paint today!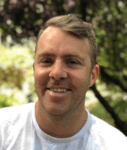 In 2014 Adrian quit his job and opened a painting business called MrPaint. Adrian is a strong believer in the 'healthy body, healthy mind' principle and backs this up by being a competitive track cyclist here in Australia.