Blinds aren't just to keep the light out and they're more than a way to increase your privacy. They have a visual appeal and can enhance the aesthetics of your home. Matching your blinds to your décor doesn't have to be a big deal. In fact, it's simple.
Choosing your blinds
When you shop for curtains, what do you look for? Something that matches your furniture? A curtain that fits in with your overall color scheme or aesthetic? You look for something that will blend, finish the room, and do it attractively. The process might look a bit differently for blinds, but it certainly varies from room to room.
The lounge
There are two things you want from your living room – plenty of light to carry out daily activities and privacy. Lightweight fabrics do both of these jobs particularly well. Remember, your lounge area is likely the most used space so you want stylish blinds that offer a bit of sophistication at the same time. Roller shades, Roman blinds, and similar options all tick the boxes one would like for their lounge area.
The bedrooms
Blackout blinds are a popular option for bedrooms, especially those that get plenty of early morning light. There's nothing worse than the sun waking you up before your alarm. Blackout blinds offer plenty of comforts, extra privacy, and warmth. They also offer some insulation against noise and temperature. Roman blinds are also an excellent option.
The kitchen
In terms of kitchen blinds, you want moisture-resistant. You also want something easy to clean, just in case of food spillages or splashes, and odor-resistant. Metal blinds are likely the best option here because they are quick and easy to wash without much hassle. Otherwise, be prepared to spend a lot of time cleaning your blinds.
The bathroom
Like the kitchen, a moisture-resistant blind is necessary. The thing about blinds in the bathroom is they can jazz the space up in a way most people don't think about when discussing bathroom décor. You want privacy and you want plenty of light while keeping the room fresh and bright. Therefore, vinyl or plastic blinds are likely the ideal choices.
The nursery
If you have a small child, then you know how easily upset they are. You want blinds to provide a child-friendly atmosphere, while also blocking out the light. Your baby spends a lot of their time sleeping so the temperature is also key here. Blackout blinds are an excellent way to signal to your child that it's time to sleep and help insulate the room, whether it's to keep heat in or out. You can simply pair these with a whimsical pair of curtains.
The multimedia room
For the movie buffs among us, don't forget window treatments in your media or hobby room! If you enjoy relaxation so much so that you have an entire room of your home dedicated to it, then blinds are a must. Blackout blinds, of course, are an obvious choice. You don't want sunlight to interfere with your screen, after all. However, Venetian blinds also offer an excellent way to keep the light out.
A range of options
Remember, you want to think about what each space is for and what primary job your window treatment will serve. Look at all of the options possible before you determine which one is right for you. Take a look at each room to see the existing colors and textures you have to work with. Don't forget to consider your personal tastes, as well as the room's overall personality. Likewise, don't be afraid to shop around to find out what's on-trend and in-style.
It's okay to be practical, you can also be stylish at the same time. In addition to all of that, you will also want to pay attention to the size and shape of each window, as well as what accessories will be featured in the area, from curtains to art. And, if you are looking to paint the interior of your home to match your decor—then, get in touch with MrPaint today.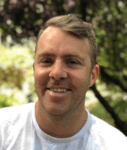 In 2014 Adrian quit his job and opened a painting business called MrPaint. Adrian is a strong believer in the 'healthy body, healthy mind' principle and backs this up by being a competitive track cyclist here in Australia.