After the dumpster fire that was 2020, this year is all about ensuring our homes are designed with interiors that are functional and highly comfortable. So, whether looking to completely renovate your interior space or simply refresh and update a single room. That said, here are some of the top home decor trends in 2021 that you need to know.
1. Let there be light
One of the biggest interior design trends in 2021 will be focused on allowing plenty of natural sunlight to come inside the home. Not only does natural light make internal spaces feel so much more inviting and comfortable, but it can also increase your serotonin. This is more important now than ever considering how much less we're spending outside due to lockdowns and social distancing.
Take down your thick shutters or heavy drapes, and hang some sheer curtains on your windows to invite in the light. Or simply keep them bare and open up your windows to breathe in some fresh air. Allowing natural light to flood in will essentially transform the internal spaces of your home. If it's still not bright enough, consider installing a skylight or at the very least put in some warm light bulbs to imitate natural daylight.
2. Multi-functional spaces
Because we've all been spending more time inside at home, many people have been re-evaluating how we utilise our interior space. While it might have made sense before to have rooms dedicated for a single-use, there is a growing trend in 2021 to design each room to have multiple purposes.
We obviously still need each space to be functional, we also want it to look stylish while also performing double duty. With this in mind, we're seeing a wide range of multi-functional furniture and creative storing areas which are exactly what we need for our current life at home.
Whether that means saving floor space with a murphy bed, creating a work area with a fold-down table, or simply keeping things tidy with some adjustable hanging storage. This is one interior design trend that will continue to create solutions over the next year and beyond, especially in homes and apartments with smaller living areas.
3. More warm and earthy palettes
With so much increased time inside our homes, trends are turning towards having more warmth. While greys have been dominating neutral palettes for interior over the past few years, the trends are now moving towards more natural and earthy tones.
You can either get your inspiration from neutral tones such as olive green, brown beiges, and pale creams, or consider painting your walls in deeper shades of burnt oranges, warm marigolds, cosy cinnamons, and striking mustards.
For a homey and inviting vibe look to colours with red or yellow undertones, and bring some really spicy heat into any room with warm woody chestnut tones. These warm and earthy shades are a top colour trend in 2021 as they can help create a more expressive and intimate feeling of perfect contentment inside your home.
4. Sustainable furnishings
With sustainability already impacting many aspects of our lives, there's an increased focus on furnishing our homes more sustainably. Now the trends are shifting noticeably away from having cheaper and mass-produced furniture, towards higher quality fittings and fixtures which are better for the environment.
And they look like it too. So, not only can you enjoy how each piece looks inside your home, but you can also feel good about its impact on the environment.
After last year slowed us all down and gave us a chance to be more aware of our consumption, sustainable décor will continue to increase in popularity throughout our interior space. So as the reign of fast fashion turns away from decor and furniture, we're seeing a return to colourful textures in brand new decorations, as well as a mixture of upcycling and repurposing older items.
Our homes have historically been where we only got to spend around one-third of our lives, but the COVID-19 pandemic changed everything. Because everyone is now spending so much more time around the house, their above trends are all about making sure our home looks good and feels good, while also being functional for all the increased use.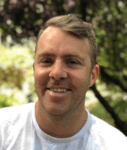 In 2014 Adrian quit his job and opened a painting business called MrPaint. Adrian is a strong believer in the 'healthy body, healthy mind' principle and backs this up by being a competitive track cyclist here in Australia.