Purchasing a rental property and looking for some advice about the process? It's not always simple to keep on top of all variables, which is why a lot of research is required for this process. From knowing the neighbourhood inside out to understand the market thoroughly, there is a lot to think about.
If you are unsure about where to begin, in this article you will find five of the top tips you should be aware of when buying a rental property. But first, take a look at some things you should avoid.
Avoiding the stress that can come with rental property
Be under no illusions, if not handled in the correct way, purchasing a property to rent can go wrong. Not only could you end up losing money if your tenants run into financial difficulties, you can also potentially lose money due to other factors, such as:
Rising property tax rates
Extended periods without tenants
Expenses that you are responsible for
If your goal is to ensure you have a wide pool of tenants and avoid losing out financially, these are the tips you should keep in mind.
Be aware of your tenants' must-haves
Your tenants will have certain must-haves when renting a property, and for them to choose yours, they will be looking for these features. For example, if your tenants own a vehicle, one of their must-haves could be that your property has a garage or parking facility.
If your property is a fair distance from the centre of the district, their must-haves might include that the property is close to a railway station or be served by a local bus.
Your tenants could be looking for certain amenities, such as a nearby supermarket, sports centres, or local schools if they have young children. All of these must-haves should be taken into consideration when you select your rental property.
Choose a property location that is likely to develop
One factor that can be considered a win-win is choosing a property location that is going to develop. Not only does this appeal to tenants, but it also ensures that your property won't be vacant. Stay alert when selecting your property location and think about whether:
Any new amenities are going to be constructed soon
If any new parks and sports facilities will be built
Whether public transport will be extending into the area
If there are going to be any beneficial developments in the location – such as schools or hospitals
Each of these advantages can help to draw in more tenants, but equally, being aware of any factors that can go against the development of a neighbourhood is important. If a shopping centre is being demolished, this might go against the appeal of the location.
Select a property that is easy to maintain
Though there are various different types of rental properties that you might wish to purchase, including strata properties, residential properties, and commercial properties, one thing remains the same — try to select a low-maintenance property.
This is important for one crucial reason. Expenses can easily get out of hand and your expenses can grow significantly. A property or apartment that is lease-ready will make your job easier and ensure that you gain your first tenants instantly, as opposed to fixing it up beforehand.
Take note of your responsibilities as a landlord
Then you should turn your attention to the responsibilities you'll have as a landlord. You might opt to have the rental process handled by professionals and avoid the management of tenants. You might lack knowledge of maintenance and DIY skills, and choose to hire professionals to help with this.
But the more knowledge you have and the more responsibilities you take care of yourself as a landlord, the better. This can save you money going forwards and help you avoid paying extra for property maintenance.
Select the perfect location
The location you choose can make or break a tenancy. It can also contribute to how rentable your property is.
If the property is located in a location with plenty of open spaces and parks, hospitals, and schools, this might have more appeal to your tenants, for instance. Make sure you choose the location carefully.
Finding the perfect rental property
Now that you've got the key facts, all that's left is for you to find your property and start appealing to tenants. Don't forget the following tips that'll help you to choose a rental property investment:
Location is crucial. Do the research and get to know the area.
Select a location that is likely to develop in the future.
Choose a low-maintenance property to save on expenses.
Follow these tips and you will gain all the advantages that come with purchasing a rental property. And, if you need a hand with painting your rental property, then get in touch with MrPaint today!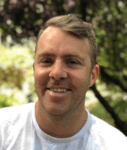 In 2014 Adrian quit his job and opened a painting business called MrPaint. Adrian is a strong believer in the 'healthy body, healthy mind' principle and backs this up by being a competitive track cyclist here in Australia.