As our population lives longer today than ever before in history, people are choosing to remain living in the family home as they age.
This is altogether wonderful news, except many homes aren't exactly designed with mobility issues in mind. That means floors are too slippery, bathrooms are too small, doorways are too narrow, and cabinets are too high for these aging adults.
If you or a loved one is wanting to age gracefully at home, here are 4 ways to avoid accidental falls or serious injuries by prioritising accessibility, safety, and convenience.
Grab bars
Trips, slips, and falls are an issue typically faced by many seniors, especially when they're living alone in their homes. One of the best ways to prevent these types of accidents is with the installation of grab bars. Relatively inexpensive safety modifications, grab bars can be easily fitted in and around the home.
While not every wall will need grab bars or handrails, there are a number of high-risk areas that will greatly benefit the elderly. For instance, they can be installed around bathroom fixtures like toilets and showers, as well as along hallways and beside the bed. And to ensure someone with mobility issues has all the additional support they need, there are also grab bars with added texture available for much better grip.
Bathroom
The bathroom has become quite dangerous as we age, which is why this is one of the first rooms to add safety features. The good news is that there's plenty of attractive bathroom products available which can either complement or upgrade an existing home.
That means your bathroom doesn't have to end up looking like a clinical facility full of age-appropriate alterations. A walk-in shower, for example, is an excellent way to provide an easier and safer option than a bathtub for getting in and out of. 
Or if you still love the idea of a nice, warm, and relaxing bath at the end of the day, you can replace your traditional styled bathtub with a walk-in version. Ultimately by ensuring the bathroom is more accommodating, the easier it will become for anyone with mobility issues, a disability, or other aging health problems.
Assistive seating
As we age, our muscles very easily become sore and overworked simply by getting up from the sitting position on a couch, bed, or kitchen chair. Anxiety about accidentally slipping when trying to get up often compounds the muscle strain even further which causes exhaustion and sadness.
The best way to alleviate that general feeling of hopelessness is with an assistive device that can be used to comfortably help lift you from your seat. A self-powered or electric assistive seating device can help you with getting out of your favourite chair by slowly tilting forward until you're in a standing position.
Often wrapped safely in thick and soft memory foam, they're super comfortable to use, even when sitting for many hours. Not only can having a helping hand up genuinely increase your independence, but devices like these can help keep you living comfortably at home for longer.
Doorways
Doors and doorways are typically a consistent hazard for many seniors and disabled people alike. That's because doorknobs can be difficult to turn, it's surprisingly easy to accidentally trip over thresholds, and they're often not wide enough for walking aids.
It's easy enough to replace the knob locks with lever handles as well so they aren't as difficult to open. But with the other door issues, there are a number of different options for improving the safety and accessibility of your home.
Fixed or temporary ramps can be installed over doorway thresholds to ensure your home is much more accessible for most seniors. All doorways, and hallways for that matter, should be wide enough for two people to walk beside each other for most wheelchairs to fit comfortably.
So in order to allow easy access for people in wheelchairs or who use walkers, the width of doorways will need to be increased and doors likely replaced by a professional carpenter.
Another option is powered automatic opening doors for the main entries, but they're obviously quite expensive to have installed into your home. And, if you need a hand with painting your home, then get in touch with MrPaint today!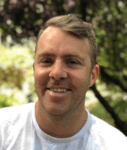 In 2014 Adrian quit his job and opened a painting business called MrPaint. Adrian is a strong believer in the 'healthy body, healthy mind' principle and backs this up by being a competitive track cyclist here in Australia.