Energy-efficient homes are on the rise, with millions of homeowners reaping the rewards of lower electricity bills and a greener carbon footprint. But what about multi-storey dwellings?
Commercial buildings such as offices and hotels can achieve energy efficiency no matter their size and scale. From lighting to air conditioners and even energy-efficient lifts, commercial buildings can now rely 100% on green energy – reducing power consumption and improving overall operational costs.
Solar energy is here to stay. And with so many commercial buildings finding success in going green, now has never been a better time to ensure your multi-storey building is energy efficient.
The benefits of energy efficiency
The benefits of green homes have been greatly documented. For residential properties and homeowners, utilizing solar energy has resulted in thousands of dollars in savings and an improved thermal environment.
When it comes to green buildings, however, the sheer scale might put property owners and managers off. Would investing in solar energy be viable for commercial properties, given the size of the dwelling? The answer is yes. In fact, recent literature has shown that energy efficiency is even more effective in large commercial properties.
No matter the size or purpose of the building, property owners can expect:
Reduced overhead costs.
Improved asset value.
Savings on energy bills.
Increased productivity and tenant well-being.
Reduced noise, light, and air pollution.
Gas, heating, and electricity make up around 65% of total energy use in a typical commercial building. The remaining percentage can be attributed to commercial appliances such as refrigerators, washing machines, and water heating.
Commercial properties that adopt green energy can expect to save significantly. A 5000 square metre office block could save as much as $18,200 a year in electricity alone. For some green buildings, electricity bills can be wiped completely with the smart use of solar power. Just remember that if you have any electrical concerns it is best to speak to a licensed emergency electrician to ensure that your building is safe and free from electrical hazards.
Energy-saving solutions for commercial properties
There are many ways commercial property owners can save money and improve energy efficiency. Some of these solutions can include:
Solar panels
The benefits of commercial solar power are endless. Installing solar panels will reduce energy and operating costs, reduce greenhouse gasses and carbon footprint, as well as increase the value of your building.
Energy-efficient elevators
Upgrading to energy-efficient elevators can give your commercial property an immediate return on investment. Old, outdated elevators still run on power-hungry hardware. By replacing the lifts in your building with modern technology, you can save up to 50% on energy costs.
HVAC systems
HVAC systems account for around half of a building's overall energy use. By using modern energy-efficient models, you will increase the efficiency and performance of your HVAC system as well as reduce your energy bill and carbon footprint.
Lighting
Simply switching to LED lights and LED motion sensors will reduce a building's electricity bill considerably. Motion lights are a great way to conserve power, as they only turn on whenever a room is in use.
Final remarks
Both owners and tenants benefit from an energy-efficient commercial property. Incorporating green energy solutions reduces costs and increases a building's viability and prestige. Going green is important for businesses in this era.
Not only does it have a positive impact on the environment, but it is also a smart way to stand out from the competition. Renters and customers are attracted to businesses that demonstrate sustainability and concern for the environment and will more likely choose their services over a non-sustainable business.
Going green also increases the comfort of a building, with better performing heating and cooling systems, as well as passive features like green spaces, increasing the well-being of tenants. If you need a hand with painting your new multi-storey building, then get in touch with MrPaint today! MrPaint is your solution for all of your home and commercial painting needs.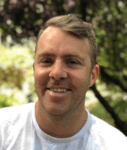 In 2014 Adrian quit his job and opened a painting business called MrPaint. Adrian is a strong believer in the 'healthy body, healthy mind' principle and backs this up by being a competitive track cyclist here in Australia.