Just like everything else, from fashion to footwear, trends for interior design are always coming into and going out of style each year. But thanks to last year's tumultuous pandemic, which fundamentally and unexpectedly changed how we all live and work, 2021 was always going to be a little different.
With a renewed emphasis on designing rooms that can make us feel good about spending most of our lives inside our homes, here are some of the biggest trends to follow this year.
Comfort comes first
Now that people are actually spending more time in the living spaces of their homes over the past year, comfort in all its forms has become increasingly significant. And along with aspects of practicality, sustainability, and wellness, the importance of making your home a comfortable sanctuary is set to continue on every level.
The trends are also moving towards embracing furniture that's built to last and made for lounging around, from luxuriously soft plush chairs, to large, comfy, sink-in sofas.
Adding splashes of colour
With the beige trend becoming yesterday's news, so too now is the suffocating emptiness that comes with living inside a minimalistic space. So with less light browns and greys, it's time to infuse your home with some unexpected bursts of colour to show a little fun and personality.
Brighten up internal spaces like bathrooms or common areas with some bright splashes of vibrant colours like fluoro pinks, lime greens, radiant yellows, and striking blues. Be daring and a little audacious during these challenging times by decorating with colour choices that really put a smile on your dial.
The rise of the home office
While working from home over the last 12 months has obviously had an impact on many of our lives, it has also affected our interior decorations and designs. As a result, we've already seen a shift from temporary and improvised desk setups towards the creation of more formal and dedicated private workspaces in the home.
This is why it seems that home offices for many people are now here to stay in the long term. We're also seeing people with multiple family members working or studying remotely find inventive ways to incorporate separate or multifunction work areas into bedrooms or common areas of their home.
Working out recreation areas
While creating specific rooms and areas in our homes for recreation have been popular since long before the pandemic, this trend exploded almost instantly after we first went into lockdown.
Especially when people realised they could no longer continue working out at their local gym. Because the trend over the last decade has been shifting from having private spaces to exercise towards the social aspect of working out with others.
So not only has there been a resurgence in the popularity of home gyms, but lockdown has also seen an increased interest in rooms designed specifically for recreational purposes from home cinemas to sun rooms, and man caves to wine cellars. Because we've never spent this much time in our homes.
Closing the open floor plan
Homes and apartments with open floor plans have been trending for many years now, with common living areas seamlessly flowing from one room to the next. But once the pandemic saw many families searching for ways they could co-exist in the same living space, the appeal of open plan designs started fading fast. Spending 24 hours every day together, most people started to understand just how important it is for us to have our own personal space.
Many families decided to change up their interior designs throughout 2020 by installing temporary or fixed walls in order to create specific areas for different activities. Because not only does closing off open plan interiors limit distraction, but it ultimately allows for much more privacy and peace.
If you're searching for fresh ideas to update your life at home in 2021, the above trends for interior design are already huge and are only going to get bigger. As the world continues living and working from home, how we decorate and design our homes has become more important than ever before. And, if you need help painting your new home, then get in touch with MrPaint today!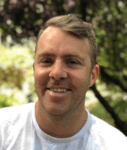 In 2014 Adrian quit his job and opened a painting business called MrPaint. Adrian is a strong believer in the 'healthy body, healthy mind' principle and backs this up by being a competitive track cyclist here in Australia.